A friend introduced me to Wonder® Smartwhite for Kids. It was launched in Summer . She uses their Sandwich Wonder-izer Builder to invent sandwiches which are tasty and nourishing for her kids. She will make sandwiches for their lunch pack and breakfast every morning. I asked her how her kids can eat Wonder bread every day and she said that her kids loves every one of their recipes given by Wonder bread and asked me to check out their website for more recipes. Do log on to their facebook and "like" Wonder bread on facebook. After a quick check on their website, I am impressed with their nutrients and fiber packed bread and will definitely introduce Smartwhite to my kids.
Two slices of the bread include all the calcium of an eight ounce glass of milk. And those same loaves now have vitamin D. Vitamin D helps your body maintain the right levels of calcium and phosphorus, too. Cool, I must introduce Wonder bread to my family too. Wonder® bread was one of the first to fortify white bread with nutrients that promote strong bones .
The first custom sandwiches which I made for my family from the Sandwich Wonder-izer is shown below. The Wonder-izer is to help us invent a tasty and nourishingsandwiches. I baked it to give the sandwiches a crispy crunch on the outside and a gooey and cheesy inside. My kids love the delicious sandwiches and they are looking forward to trying out all the sandwiches from the Sandwich Wonder-izer. Hope you will enjoy it as much as I do.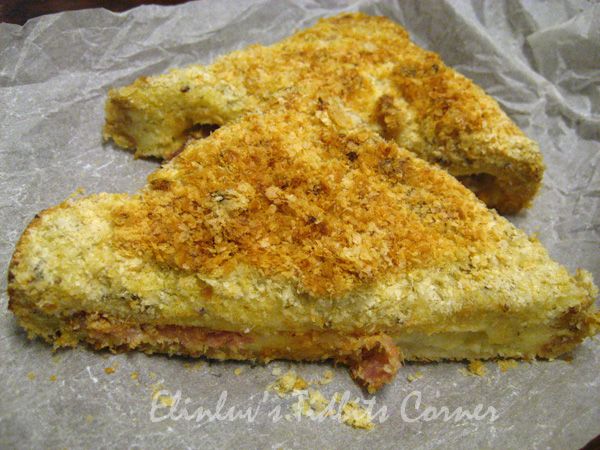 My first Wonder Omelet Sanwiches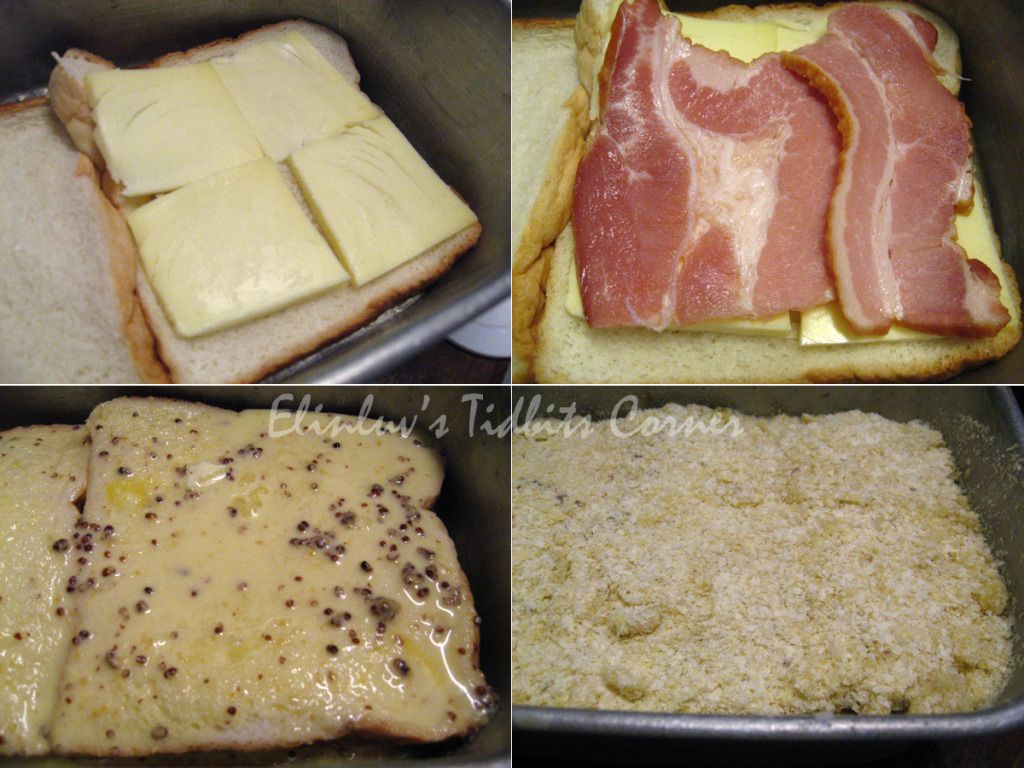 the photo shows the steps how the sandwiches is being made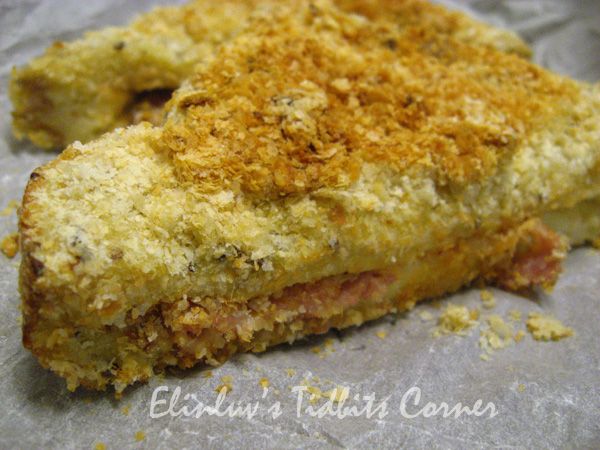 the final product after baking for 40 minutes
it is finger licking good....every one in the family loves it !
Wonder Omelet Sandwiches
(
taken from Wonder website )
4 to 6 tablespoons butter, at room temperature, plus 1/2 cup butter or margarine, melted
16 slices Wonder® bread
8 slices cheddar, American, or Swiss cheese
8 thin slices cooked ham
6 eggs
3 cups milk
1/2 teaspoon dry mustard * ( I use dijon mustard)
Salt to taste
1 cup crushed cornflakes or potato chips
Method:
Lightly butter one side of each slice of bread. Top 8 slices of buttered bread with a slice of cheese and a slice of ham. Top with a second slice of bread, buttered side down. Arrange the sandwiches in a greased 12 x 18-inch open roasting pan or 11 1/2 x 17-inch jelly-roll pan.
Whisk together the eggs, milk, mustard and salt, and pour slowly over the sandwiches. Cover and refrigerate overnight.
Preheat the oven to 350°F. Mix together the cornflake crumbs and melted butter; sprinkle over the top of the sandwiches.
Bake uncovered for 1 hour; or until golden brown.
I encourages you to create your own custom sandwich via the The Sandwich Wonder-izer! And view the nutritional info and share their sandwich via your social networks. I am sure you and your friends will like the custom sandwiches you created !